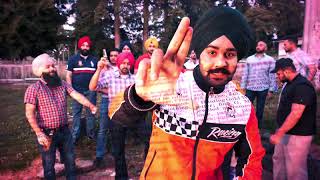 Video: Munde Desi
Artist: NseeB
Music: Jagga Music
Lyrics: NseeB
Label: NseeB
Publish: 2020-08-04
Category: Punjabi Videos
Munde Desi New Punjabi Full HD Video by the Singer NseeB Music directed by Jagga Music and Lyrics Penned by NseeB
Wait is final over Munde Desi is out now
NseeB Presents :
Munde Desi
Prod. By Jagga Music
Video – Navpreet Singh and Davvy
Female Model- Amreen Gill aka Bhangralicious
Available Everywhere –
Soundcloud – https://soundcloud.com/nseeb-dhaliwal/nseeb-munde-desi-prod-by
?Social Media :
?Instagram – https://www.instagram.com/nseeb604/
?Contact: Nseeb097@gmail.com
Share and Support!
Stay Connected.
Album on the Way!